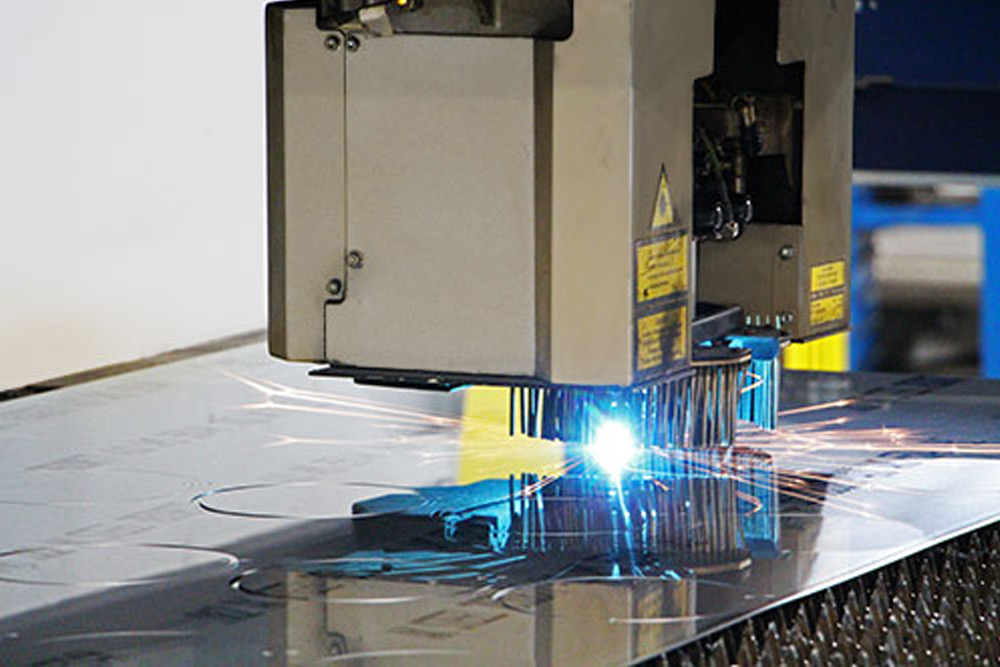 Laser Cutting Highlights
Fully Automated Loading & Unloading
2D Design is virtually limitless
Material Capabilities
Stainless Steel (0.375``)
Our laser cutting capabilities allows for us to cut nearly any kind of two-dimensional (sheet metal) design you can think of on a bed size of 60″ x 120″. At OGS Industries, we have two lasers, a Trumpf 2030 TruLaser and a Mitsubishi Laser. Laser cutting is perfect for small lot and large volume production.
Our Trumpf 2030 TruLaser is a 3200 watt machine designed with production and automation in mind. It features a self-loading and unloading design that allows for unattended processing and lower burden rates there by passing the savings onto you! The Trumpf laser is capable of cutting mild steels up to ¾" (0.750") and stainless steel up to 3/8" (0.375").
Full Fabrication Capabilities
After your parts have been cut on our lasers, if your design requires, we can finish the job by forming and welding the finished product. Whether you utilize our fast Trubend Press Brake or our fully automated Robotic MiG Welders, we can take your product from start to finish all in house and save you money by being your one-stop-shop.