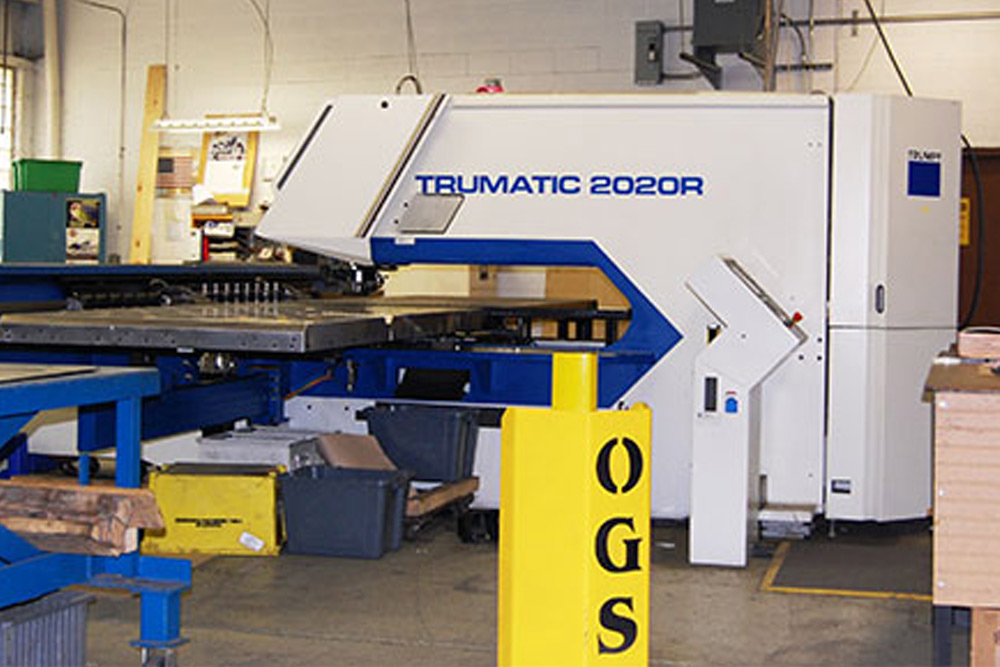 Punching Highlights
Punch up to 1/4`` thick material
Up to 18 different tools in one setup
Full CAD File integration
1000's of different style tooling
To complement our fabrication shop our Trumpf 2020R Punching Machine reduces tooling costs while still allowing the fabrication of complex parts. The single 20 ton punching head can change tooling along the rail in a matter of seconds reducing set-up costs. OGS can take your CAD file for steel plate up to ¼" and turn it into a finished part.
Full Fabrication Capabilities
After your parts have been punched on our Trumpf 2020R, if your design requires, we can finish the job by forming and welding the finished product. Whether you utilize our fast Trubend Press Brake or our fully automated Robotic MiG Welders, we can take your product from start to finish all in house and save you money by being your one-stop-shop.
Watch a Video of Our Trumpf 2020r CNC Punch in Action!