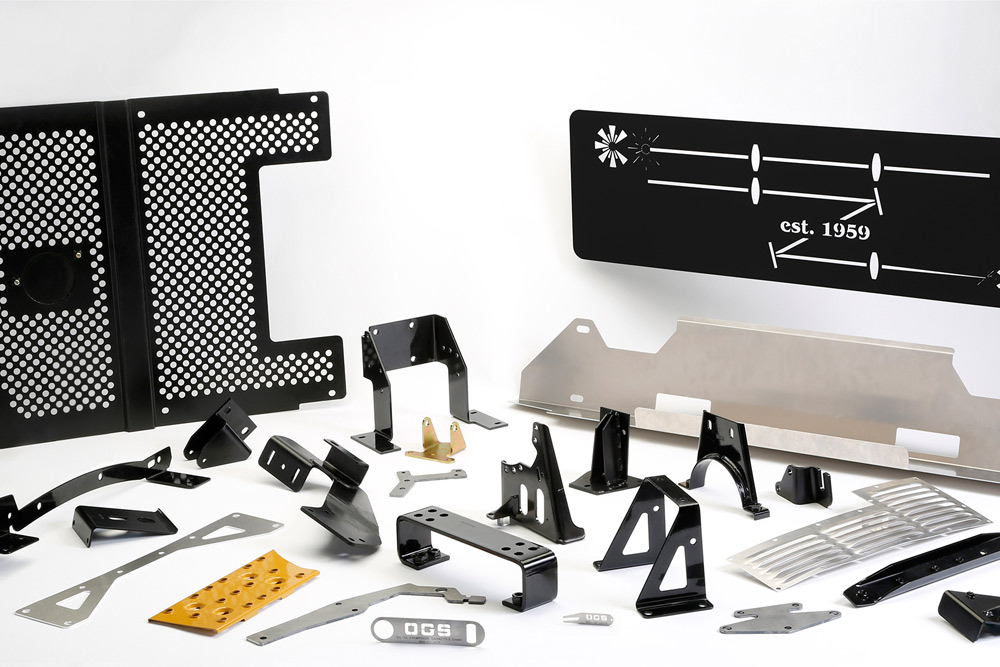 Metal Fabrications and Weldments Highlights
Focus on singular to few components fabrications & weldments
Several Hundred to Several Thousand Part runs
3/8`` and under is our sweet spot for thickness.
Robotic Welders allow for higher volume weldments
As a contract manufacturer, our fabrication department sees the most variability from project to project. OGS likes to focus on the medium volume, lesser complex whose assemblies might equal a few components welded together. We manufacture a lot of "bracketry" style of parts.
With the combination of our fiber laser, punching machine, press brakes, and welders, there isn't much that we can't do.
As for size, most of our parts our in the shoebox size range, but we do make parts that can be several square feet in size.