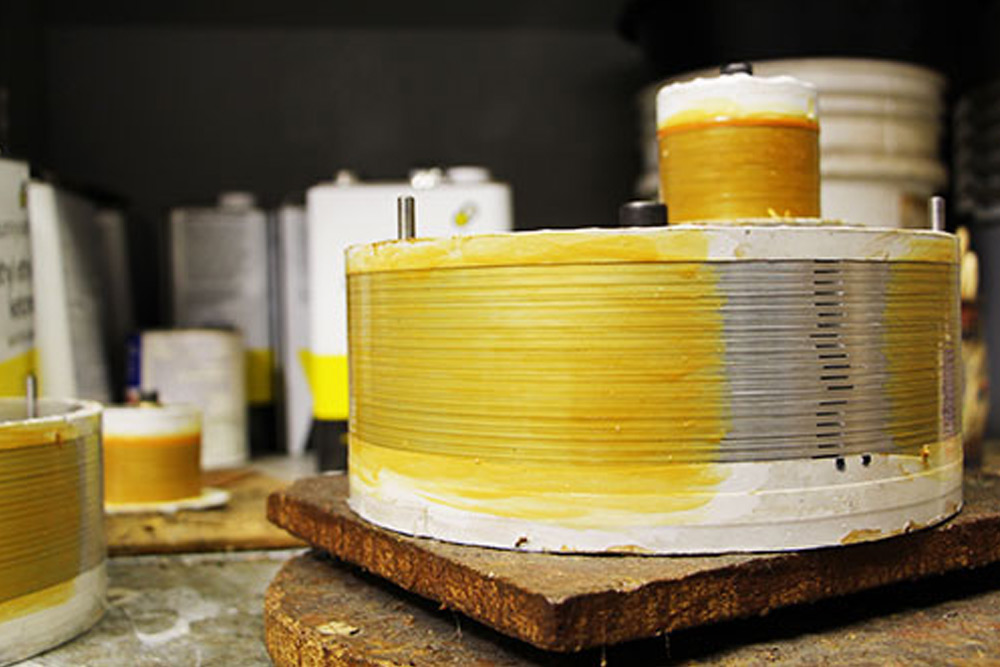 Edge Bonded Shims Highlights
No restrictions on thicknesses
Convenience in adding layers on the job
What are Edge Bonded Shims?
Unlike regular Laminated Shims or "peelable shims" that are surface bonded and designed to "peel" away the layers to the desired thickness, the edge bonded shim is also reduced in thickness by removing a desired amount from the main shim by simply breaking the glue bond along the edge. This process was designed so that when a layer was removed there would be no surface contamination left on the remaining shims due to the glue residue that was used. This residue could cause problems by mixing with the steam, chemicals, heat or liquids that crossed its path.
OGS Industries provides high quality shims and stampings for the manufacturing and assembly industries. The edge bonding process has become quite the preferred method of building up layers of several thicknesses and applying a layer of glue along the edge to hold them together. This method is also quite popular in the aerospace/aircraft market.
Additional Benefits of Edge Bonded Shims
For a normal spacer fill, regular laminated shim stock will do the trick just fine, but the edge bonding process gave that same convenience to more specific needs. Unlike regular laminated stock that only comes in .002 and .003 layers, edge bonded shims can come in nearly any thickness, in any order you need. No matter what your metal is, the edge bonding process can work for you. Allow the experts at OGS industries to quote your next job!