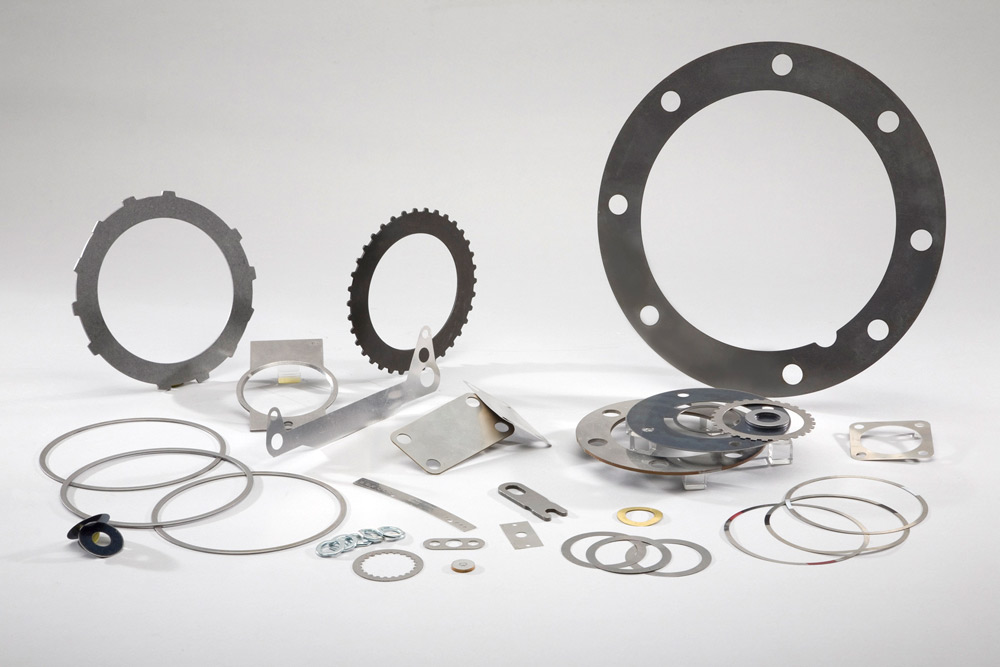 Precision Metal Shims Highlights
 Custom Shim Sets available
 Large & Small capabilities
Various Materials
Carbon Steel & Spring Steel
What are Precision Metal Shims?
In their simplest definition, shims are designed to take up space due to machining tolerances or gap requirements.
Precision Metal Shims are our Business
Large or small we have built many different styles and combinations of thicknesses. OGS has built from .001 to .500 thick spacer shims in many unique configurations. Need a shim set? OGS can build your exact set requirement. Handling thin material is a skilled effort in the first place; making your customized shim will be our pleasure!
Many different types of material can be used including Aluminum, Brass, Copper, Stainless steel, Carbon steels including spring steel and many exotic materials are in stock and ready for your needs.
Laminated and Edge-Bonded Precision Metal Shims
OGS also carries laminated shim stock that will allow you to "peel" away .002 or .003 thicknesses to reach your required measurement. We also do a specialized shim processes called "edgebonding". This allows the peel-ability without the surface contamination of the glue. Also, ask us about our "Exacta Shim" kit of slotted stainless shims in various sizes. These are stocked and ready for shipment.