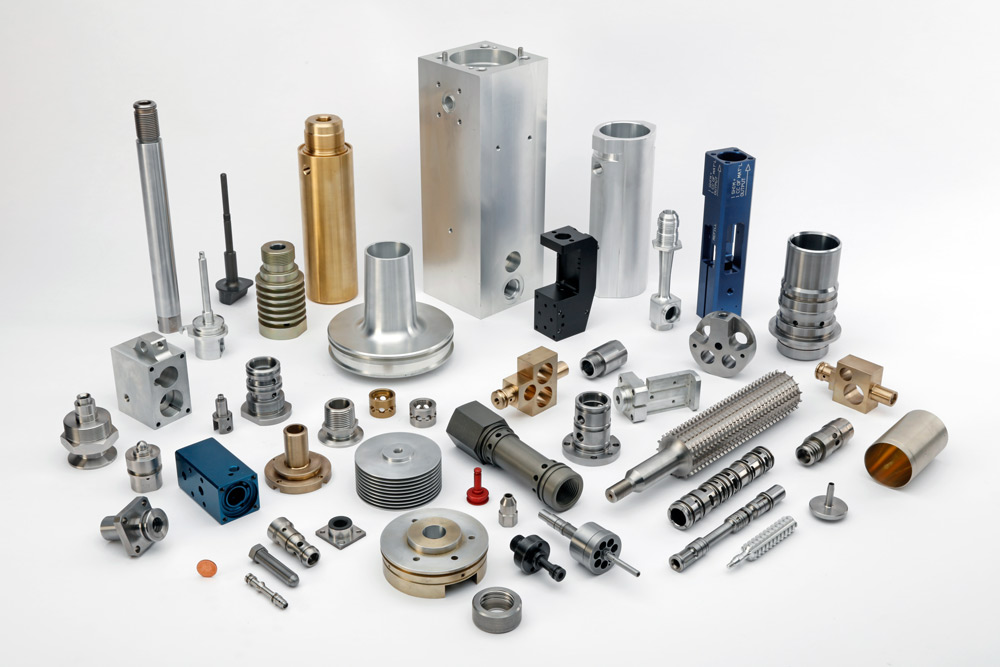 As a contract manufacturer we produce a variety of different kinds of machined parts and components. Most everything that we machine could fit into a shoebox and be carried by one individual with ease. We contract for a variety of industries making highly complex parts with a range of materials. We work with a lot of exotic materials as well.
Multiple Capabilities
Having both a general CNC and Screw machine department, we cover a wide gamut of machine parts. Our CNC shop specializes in lower volumes high precision work as well as machining of castings which we have been doing for decades.
Our Screw Machine department produces a lot of high precision Aerospace components.