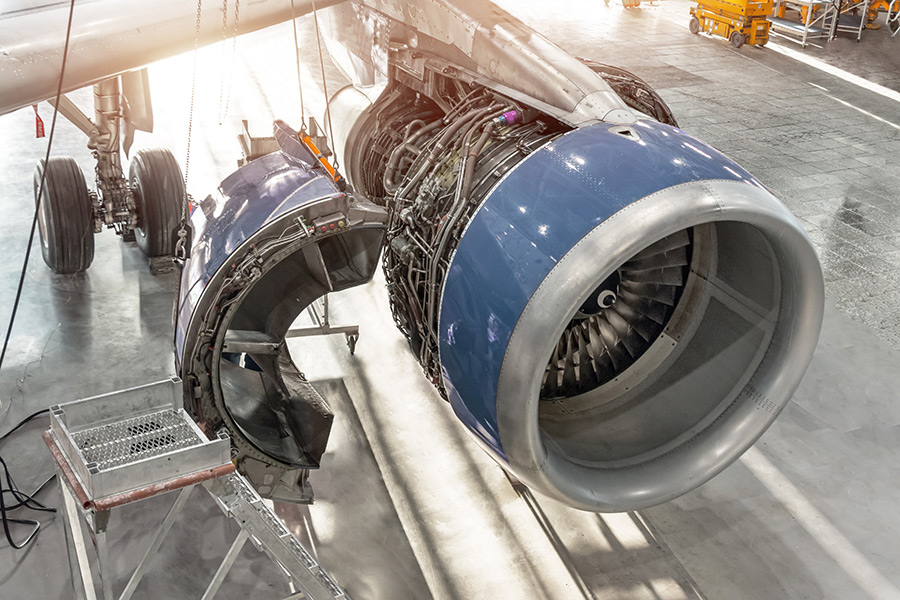 Aerospace Metal Part Machining, Stamping, and Fabrication
Whether it's for commercial or defense aircraft, precision and quality are of the utmost importance for the aerospace industry. With more than 60 years of contract manufacturing excellence, OGS Industries provides aerospace metal part manufacturing services to meet your most demanding aerospace metal machining, stamping, fabrication or welding applications (with NADCAP approved welding suppliers). We're proud to have supported numerous aerospace companies, including Meggitt, Boeing, Sikorsky, Rolls-Royce, GEAE, and Airbus — just to name a few.
Specializing in low-to-medium production volume as well as standard and exotic materials, our sole focus is on delivering excellence and quality in every single component and service. We are certified in the following quality systems pertaining to the aerospace industry: IATF 14969, AS9100, ISO 14001, ISO 9001, and ITAR. Whether you need critical functional components, high-precision parts, or tight-tolerance manufacturing, our aerospace metal part manufacturing shop offers the robust capabilities to get the job done.
Elevate Your Application with Our Complete Line of Manufacturing Capabilities
OGS offers a full range of aerospace metal part manufacturing services and products to help achieve your goals.

We offer more than 40 stamping presses across two facilities with capacities ranging from 5 to 500 tons as well as an in-house tool and die shop for designing, building, and repairing your tools and fixtures.

Our aerospace shop delivers excellence in every project through our advanced laser cutting, CNC punching, press brake forming, and welding and robotics capabilities.

We specialize in machining numerous parts and components through our CNC machining and Swiss screw machining departments. Trust our aerospace machine shop to deliver excellence you need.

Designed custom to meet your needs, our inventory stocking programs help you save space and costs in your own facilities while ensuring you get the aerospace parts and components you need right away.
Choose OGS Industries as Your Trusted Aerospace Metal Part Manufacturing Shop
With specialty government packaging and comprehensive supplier relationships for plating, heat treating, coatings, and more, we're ready to be your trusted aerospace machine shop and aerospace stamping shop. We're U.S.-based and have multiple facilities to meet your production needs quickly and efficiently. As a family owned organization with highly experienced and knowledgeable leaders as well as a best-in-class customer service team, let's work together to ensure the success of your application.
Contact us today to discuss your aerospace application needs and request a quote.