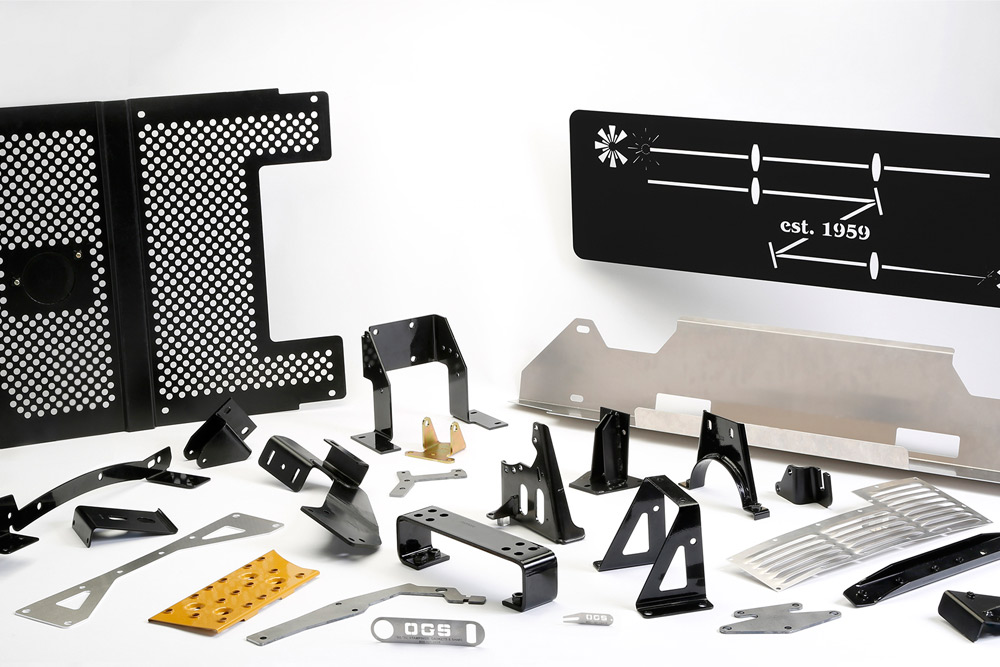 A Complete Sheet Metal Fabrication Partner
With the combination of our Fiber Laser Cutting technology, CNC Punching machine, 10 ft. and 4 ft. Press Brake, and Welding Stations including Robotics, there isn't much OGS can't do as your full-service supplier. Our extensive fabrication capabilities allow us to manufacture a wide variety of custom metal fabrications and weldments for numerous industries, from national defense to construction, medical devices, transportation, and more.
We produce parts from the shoebox size range to several square feet in size. At OGS Industries, we are routinely expanding our metal fabrication shop and capabilities to better meet your needs from project to project.
Sheet Metal Fabrication Capabilities
Focus on Singular to Few Component Fabrications and Weldments
Several Hundred to Several Thousand Part Runs
Robotic Welders Result in Higher Volume Weldments
When you're looking for a full-service shop, turn to a family-owned and operated plant backed by the top of the line certifications and more than 60 years of experience.
Learn how to streamline your production with a full-service sheet metal fabrication partner today.
Precision Laser Cutting Solutions
Cut any two-dimensional sheet metal design you can think of on a bed size of 60″ x 120″ with our enhanced laser cutting capabilities. Designed with production and automation in mind, our Mitsubishi Fiber Laser is ideal for small and large-volume production. Our laser passes on savings to you with self-loading and unloading features, minimizing the cost of labor with the capacity for unattended processing. It can cut mild steel up to 1" (1.000") and stainless steel up to 3/8" (0.375").
Laser Cutting Capabilities
Laser Cutting
Fully Automated Loading & Unloading
Bed Size of 60" x 120"
2D Design is Virtually Limitless
Material Capabilities
Mild Steel (up to 1")
Stainless Steel (0.375")
Aluminum (0.312")
After your parts have been precisely cut by our lasers, we have the in-house capabilities to finish the job by forming and welding the rest. Whether you utilize our fast Trubend Press Brake or our fully automated Robotic MiG Welders, we're your one-stop shop for transforming your product from start to finish.
Turn to a team that helps you stick to your timeline with fast and accurate laser cutting.
Quality CNC Punching Solutions
Complementing our fabrication shop, our Trumpf 2020R CNC Punching Machine reduces tooling costs while still allowing the fabrication of complex parts. Not only is it great for adding standard cutouts, this single 20-ton punching head can also change tooling along the rail in a matter of seconds, reducing set-up costs. OGS can take your CAD file for a steel plate up to ¼" and turn it into a finished part.
Punching Capabilities
Punch Up to 1/4″ Thick Material
Up to 18 Different Tools in One Setup
Full CAD File Integration
Thousands of Different Style Tooling
Beyond Punching
Louvers
Hinges
Lance & Forms
Flange Bends
Extrude & Tap Holes
Top-of-the-Line Metal Forming Services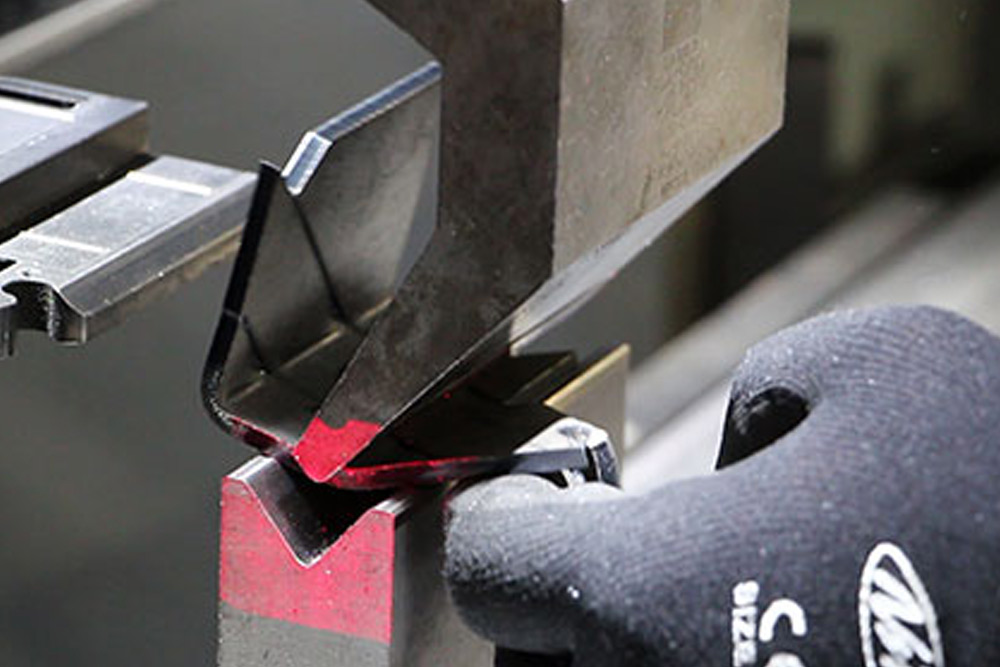 After a metal part has been lasered, punched, or stamped out, metal forming is a secondary process used to shape it under high mechanical pressure. When it comes to power and speed, you can find both at OGS in our electric press brakes, designed to form and bend your metal parts with the right tooling.
Metal Forming Capabilities
Two Electric Press Brakes
Up to 120" Wide Bed Size
Top-of-the-Line Trumpf Press Brake Machines
Learn how to increase production speeds, reduce tool wear, and achieve a better surface finish with our enhanced metal forming capabilities today.
Watch a video of our Press Brakes in action!
High-Quality Welding Services
Our three state-of-the-art Lincoln Electric Robotic MIG Welders allow us to weld all types of steel, and a variety of metal thicknesses, from .025 to .750. Whether you need products welded for 4-wheelers, trucks, or performance exhaust components, our operators have the industry experience needed to ensure quality and weld integrity.
All of our programmers and operators have gone through basic and advanced training for programing and welding at the Lincoln Electric training facility.
Welding Capabilities
Three Lincoln Robotic Welding Cells
MIG Welding for both Carbon Steels and Stainless Steel
Thickness from .025 to .750
Short & Long Runs
Looking for a quote on a welding project? Our team is here to help!