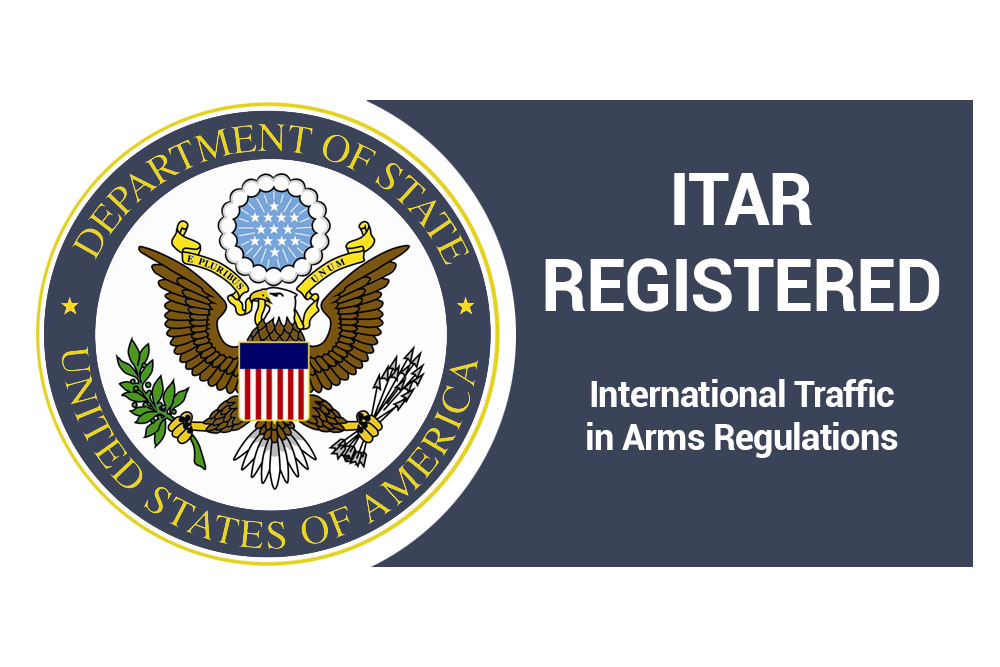 Secure U.S. Firearms, Airplanes, and Defense Material with an ITAR Compliant Company
Today there are 13,000 defense companies, universities, and research labs handling defense and military technologies. To track sensitive military and defense material, and keep it out of foreign hands, the ITAR regulations were established. Any product manufactured for U.S. military purposes must comply with International Traffic in Arms Regulations (ITAR) requirements. OGS Industries is proud to remain a registered ITAR compliant company year after year — ensuring foreign nations don't receive access to classified data, information, parts, or products.
The State Department's Directorate of Defense Trade Controls (DDTC) manages who can deal in USML (United States Munitions List) goods and services — and it is up to each company to execute ITAR compliant policies. As an ITAR compliant company, OGS prohibits photo, video, and audio recording within our manufacturing facilities. It's important to note that this doesn't just apply to work orders from the U.S. government, but also to contractors working on products.
Reduce Risk with an ITAR Compliant Company
ITAR noncompliance can result in mounting fines in addition to irreparable reputation damage, not to mention the loss of business. Take one look at U.S. government and defense contractor Honeywell to fully grasp what could go wrong when ITAR compliance is ignored. In this recent case, Honey was fined $13M by the State Department for unauthorized sharing of aircraft, missile, and tank component drawings to countries like China.
Protect and Produce U.S. Military Assets with OGS Industries
While global manufacturers continue to face mounting security threats, U.S.-based OGS manages potential risks effectively and efficiently with proven procedures. At its core, ITAR regulations are simple: only U.S. citizens can access items on the USML list. This includes parts and components for Firearms, Close Assault Weapons, Combat Shotguns, Aircraft, Ground Vehicles, Military Electronics, Imaging Equipment, and more. As a company that handles, manufactures, designs, sells, and distributes related product components, OGS remains fully registered and ITAR compliant.
Need an ITAR compliant company for your next project? Reach out to our team for your military component needs.