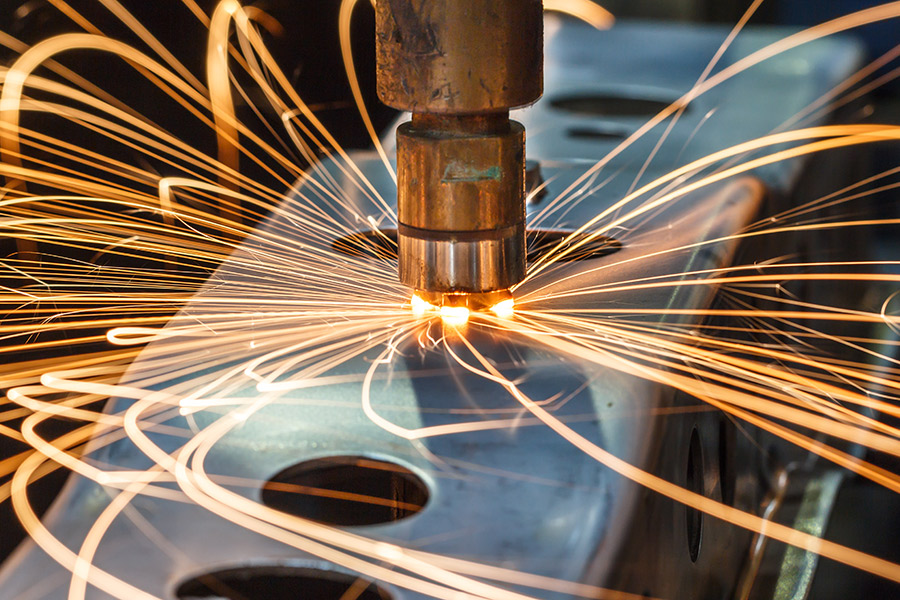 Complete Metal Part Manufacturing for Specialty Industrial Markets
OGS Industries partners with numerous companies in specialty industrial markets to provide a variety of metal part manufacturing services. Whether you're working in equipment manufacturing, fluid handling, pumps and compressors, chemical processing, oil and gas, construction, material handling, or power generation/transmission, we offer robust capabilities and a best-in-class customer service program. As a metal part manufacturing company, we'll help you meet your production demands efficiently — delivering excellence in every single part we produce for your business.
With more than 60 years of experience in serving specialty industrial markets, we specialize in low-to-medium-volume metal part manufacturing using both standard and exotic materials. OGS has rigorous quality standards by maintaining ISO 9001, AS9100, ISO 14001, and IATF 16949 quality certifications.
Our Metal Part Manufacturing Capabilities
We are experts in providing high quality and low-to-medium volume contract metal part manufacturing — from fabrication and machining to stamping and welding. Here are just some of the ways we'll help you succeed.

OGS offers more than 40 stamping presses across two facilities with capacities ranging from 5 to 500 tons as well as an in-house tool and die shop for designing, building, and repairing your tools and fixtures.

Whatever market you serve, our advanced laser cutting, CNC punching, press brake forming, and welding/robotics capabilities deliver quality and performance — ensuring the success of every application.

Through our CNC and Swiss screw machining departments, we can machine numerous parts and components quickly and efficiently for countless applications, pieces of equipment, or service needs.

Designed custom to meet your needs, our inventory stocking programs help you save space and costs in your own facilities while providing you with the precision-engineered parts and components you need, quickly
Experience the OGS Industries Difference
If you've been looking for a new metal part manufacturing partner, our expert team is ready to assist. In addition to our advanced capabilities, we also offer value-added services and comprehensive supplier relationships for plating, heat treating, and coatings. And as a U.S.-based company with multiple locations for rapid production, you can rely on us for expedient service — helping you maintain your production goals and avoid costly downtime.
Ready to put our metal part manufacturing expertise to the test? Contact us today.