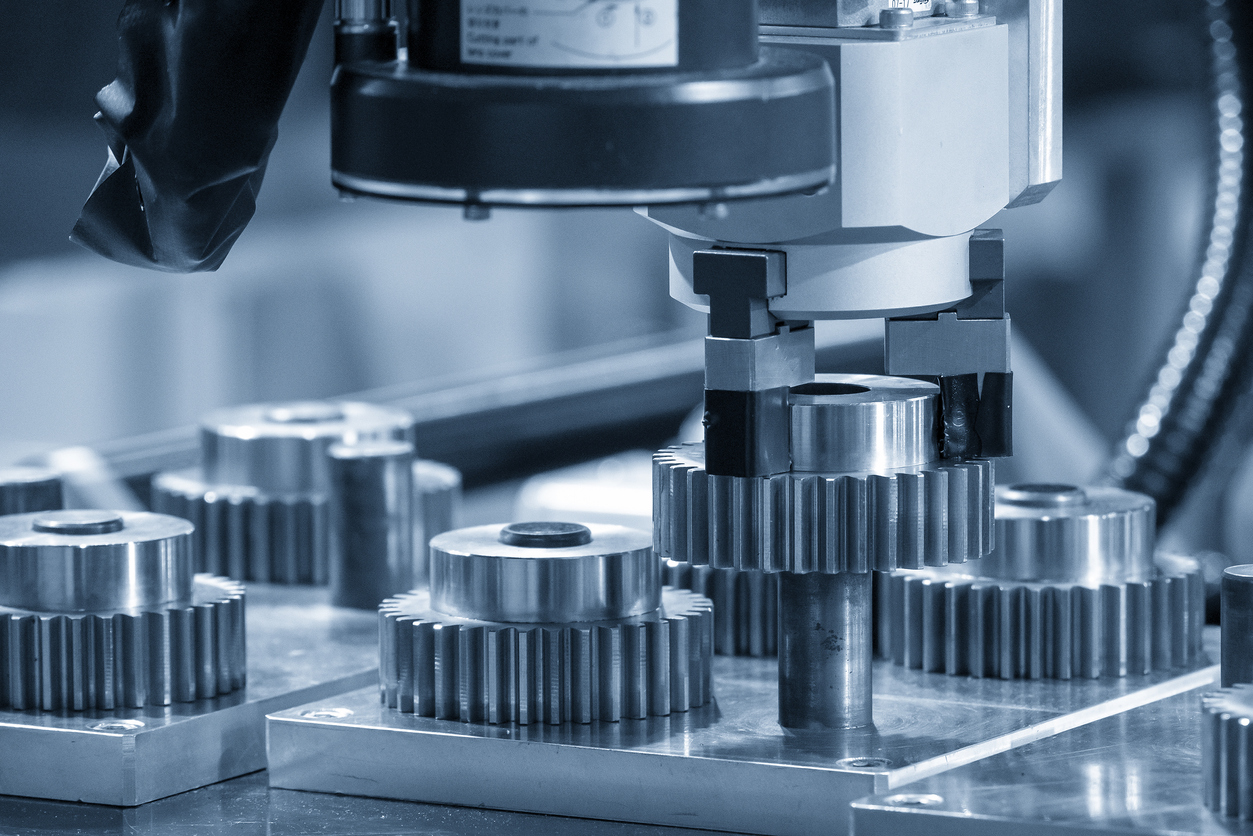 Custom Manufacturing Solutions for High-Quality Material Handling Parts
Designed to move, control, and protect materials throughout the manufacturing and logistics processes, material handling systems are critical to nearly every industry's supply chain. But finding material handling parts that meet the specific design and quality requirements of most applications can be difficult. One poorly manufactured component can lead to equipment malfunction, unplanned downtime, and even safety hazards. It's essential to find a manufacturing partner with the expertise and capabilities to provide complex, custom-designed parts that last.
OGS Industries has been in the metal manufacturing business for more than 60 years. We specialize in low- to mid-volume component production for a wide range of applications, including material handling systems. Our certified manufacturing facilities are strategically located in Akron, Ohio and are equipped with the latest in advanced manufacturing technology. With a commitment to consistency, quality, and the highest standards in production and customer service, we provide best-in-class manufacturing solutions for even the most complex material handling parts.
Our Metal Manufacturing Capabilities for Industrial Machinery and Heavy Equipment Parts

OGS provides precision metal stampings for brackets, mounts, hinges, clips, fasteners, handles, and grips for easy assembly and security in material handling applications.

We deliver fabricated material handling parts such as cabinets, enclosures, chassis, frames, panels, covers, ducts, and chutes for optimal guidance and protection.

At OGS, we deliver CNC and Swiss machined material handling parts including shafts, pins, sprockets, gears, rollers, and pulleys for the highest level of precision and accuracy in material handling systems.

Our rigorous quality assurance processes ensure that every part is manufactured to meet or exceed the highest industry standards, including those for safety and load-bearing applications.
Experience Excellence in Metal Manufacturing with OGS Industries
OGS Industries has been a trusted provider of high-quality precision metal components for more than 60 years. With our advanced manufacturing capabilities, U.S.-based facilities, and our commitment to excellence in every component, we provide material handling parts fabrication, stamping, and CNC and Swiss machining services that enhance the accuracy and performance of your material handling systems.
We also offer additional services such as inventory stock and vendor management programs for all of our customers, as well as local transportation and delivery services if you're located nearby.
Are you looking for a contract manufacturer that can deliver the material handling parts you need? Connect with our team today to get started or to request a free quote.