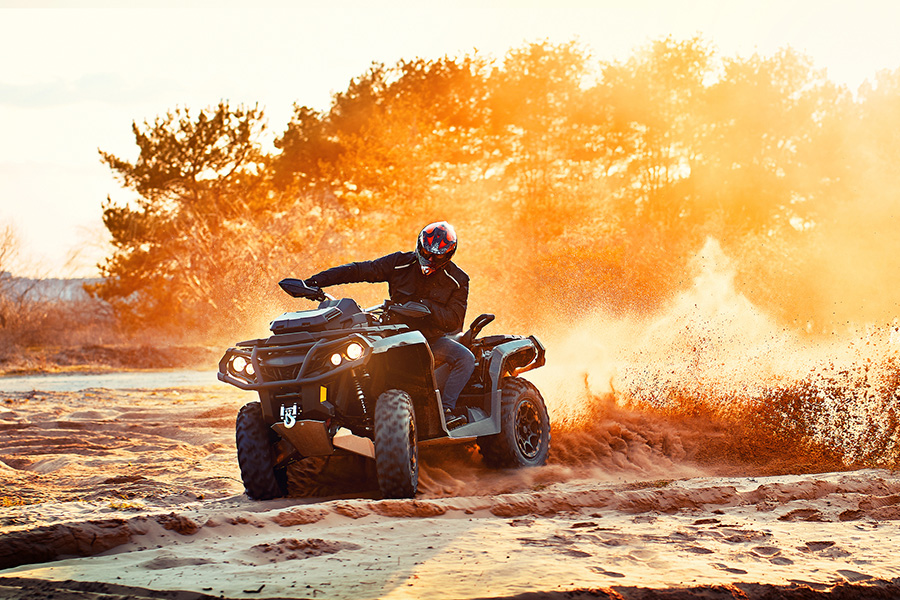 For the recreation and power sports industry, fast turnaround times are essential. OGS offers fast production times for long-lasting custom components, including motorcycle sheet metal fabrication, marine sports vehicle components, and metal parts for off-road vehicles and performance racing.
Our metal stamping, fabrication, and machining services allow us to create turnkey solutions for our customers at the highest level of quality. For applications in the recreation and power sports industries, we use the strongest materials for heightened durability.
Need custom metal components for recreational or power sports vehicles? Request a quote now.
Custom Boat, ATV, & Motorcycle Sheet Metal Fabrication
We offer a full range of services for the recreation & power sports industries, helping to get vehicles on the road or in the water faster. Our capabilities include fully producing complex metal assemblies while ensuring maximum strength and durability.

We offer more than 40 stamping presses across two facilities with capacities ranging from 5 to 500 tons as well as an in-house tool and die shop for designing, building, and repairing your tools and fixtures.

For the recreation and power sports markets, our fabrication services include cutting, CNC punching, press brake forming, welding, and robotics for superior quality metal parts that last longer.

Our rapidly growing CNC and Swiss screw machining departments allow us the capability to machine intricate components with tight tolerances for higher-performing end products.

We can fulfill your inventory needs with a custom plan for stocking and storing your inventory in our Northeast Ohio warehouse, saving you time, money, and space.
OGS Delivers High-Performance Custom Parts Every Time
For long-lasting quality you can count on, trust OGS with your custom recreation and power sports needs. With extensive capabilities across multiple techniques including metal stamping, fabrication, and machining, we are able to create turnkey solutions. Our options for managing inventory go beyond the finished products to maximize your operations.
We specialize in making complex custom metal components and assemblies a reality in our three-facility, 120-employee manufacturing compound. We are more than capable of creating superior quality, critical parts for ATVs, boats, motorcycles, racing vehicles, and more.
If you are looking for a trusted partner to deliver on the high-performance parts your application needs, contact OGS for a quote today. Our superior customer service and commitment to quality will ensure the timely delivery of high-performance metal parts for any application in the recreation and power sports industries.