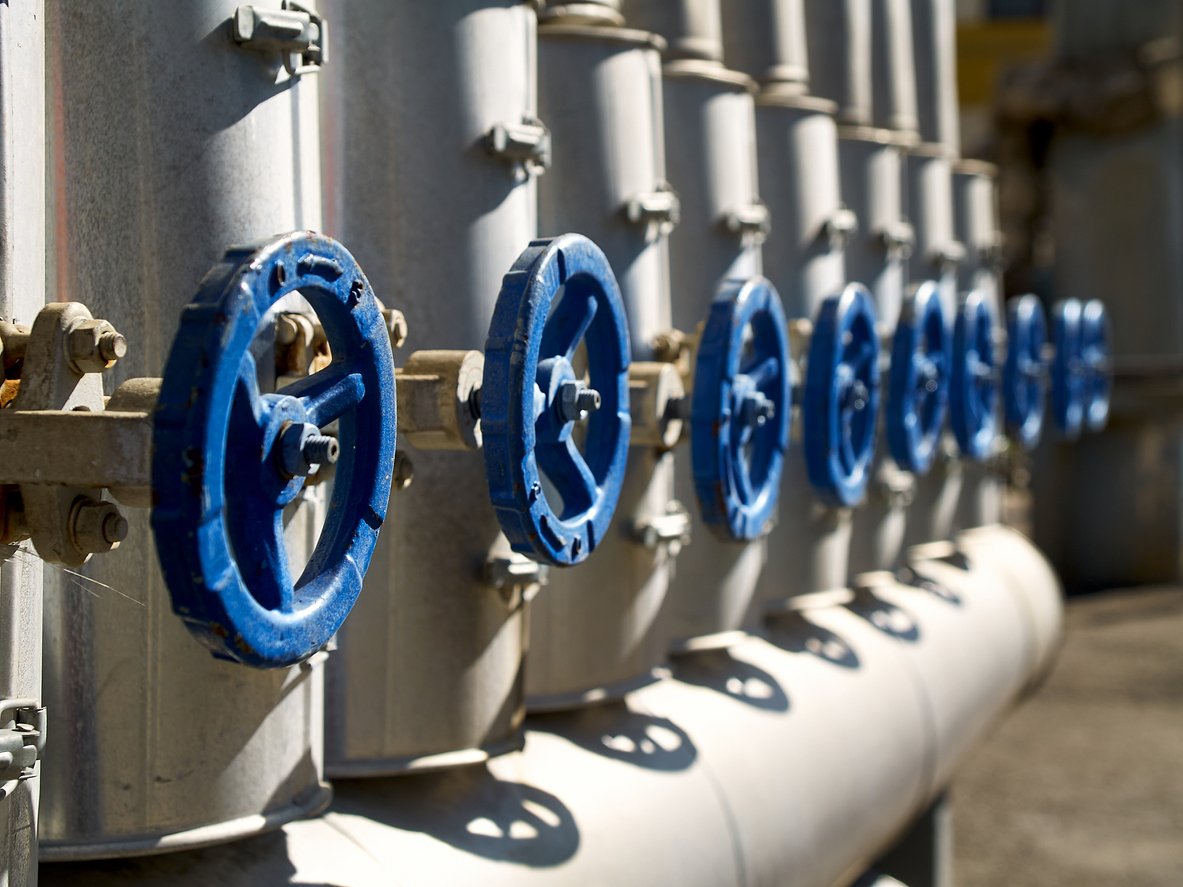 Metal Parts for Industrial Gas Delivery Systems
Industrial gas systems play a vital role in a wide range of applications. Industries such as automotive, medical, and even aerospace use industrial gas systems to support everything from the smooth operation of machinery to life-saving medical procedures. As a result, the metal components that make up these systems must perform at the highest level and meet the most exacting standards for quality and efficiency.
OGS Industries has been a trusted supplier of metal parts for industrial gas delivery systems for more than 60 years. Our low-to-mid-volume metal manufacturing capabilities combined with our long list of quality control certifications enable us to produce gas system parts with an unmatched commitment to excellence.
OGS Manufactures Metal Parts for Industrial Gas Delivery Systems

OGS Industries provides durable stamped metal parts for gas cylinder brackets, safety valves, pressure relief valves, rupture discs, and more for safe and reliable gas delivery systems.

With our expertise in high quality sheet metal fabrication, we provide parts for cylinders, supply panels, manifolds, enclosures and more for gas delivery systems that are efficient and resilient to extreme environmental conditions.

Our advanced capabilities in CNC and Swiss machining enable us to produce parts for valves, regulators, flowmeters, fittings, connectors to ensure your gas delivery system is accurate and consistent.

At OGS, we also offer full assembly services so you can keep your manufacturing and assembly in one place for a faster, more optimized production process.
Experience the OGS Difference in Metal Manufacturing
At OGS Industries, we've been manufacturing precision metal parts for a wide range of industries for over 60 years. We've worked with countless customers in the industrial gas sector to provide high quality metal parts for delivery systems that are safe, efficient, and reliable. 
And, with our U.S.-based facilities, advanced manufacturing technology, and commitment to excellent customer service, we pride ourselves on being the one-stop metal manufacturing shop that can meet all your metal parts needs.
Ready to get started? Get in touch with us today.