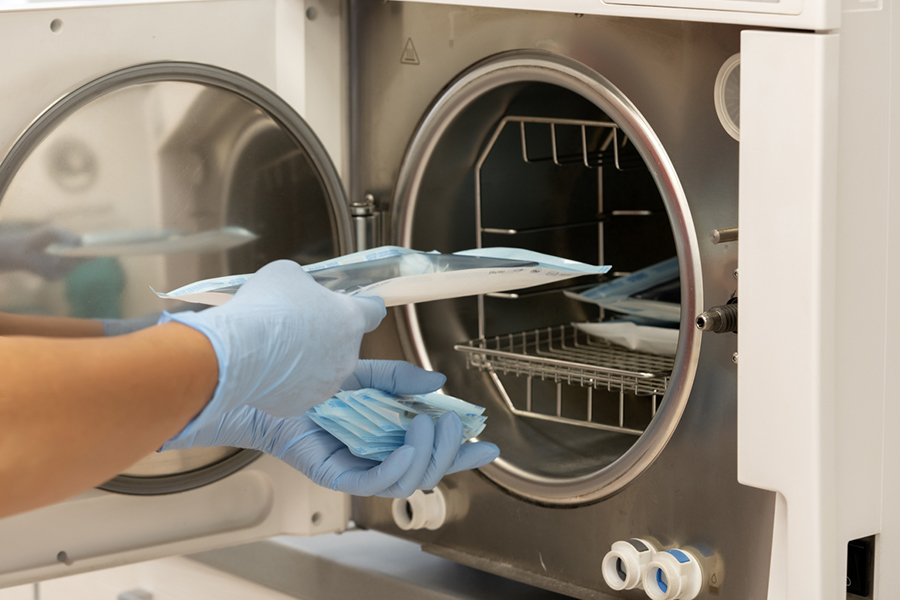 Components for medical equipment and devices, operating room equipment, and test and measurement tools must be clean and precise. The right production partner for companies in the medical industry will demonstrate a deep commitment to quality and superior service.
Our metal stamping, fabrication, and machining services allow us diversified manufacturing capabilities for full-service solutions. We are known for creating parts and equipment requiring tight tolerances to exact specifications for medical applications.
Need custom metal medical equipment or tools? Request a quote.
Medical Metal Stamping, Fabrication, & Machining Services
Our custom metal manufacturing services cover a wide range of medical instruments and equipment. We can fulfill even the most complex of designs, and our diverse capabilities allow us to handle the entire production process.

Our manufacturing compound hosts more than 40 stamping presses, handling anywhere from 5 to 500 tons of material. With an in-house tool and die shop, we also handle designing, building, and repairing custom tools.

Our skilled technicians use fabrication services like cutting, CNC punching, press brake forming, welding, and robotics for superior quality, precise medical equipment, parts, and tools.

Our CNC and Swiss screw machining departments are our focus for growth, with new machines giving us increasing capabilities to machine intricate components.

We can handle inventory for you in our Northeast Ohio warehouse with an inventory stocking program suited to your needs, making processes more efficient.
Trust OGS With Your Medical Metal Stamping, Fabrication, & Machining Needs
At OGS we pride ourselves in producing the highest quality of metal components and equipment for customers. Our 120 skilled employees across three facilities give us the capability to provide specialized parts efficiently for any application.
With experience in creating mission-critical parts for the medical industry, OGS will provide accurate complex components paired with an unmatched level of customer service. Combining years of experience and modern tools, OGS will deliver durable medical parts and equipment with quick turnaround times.
If you are looking for a trusted partner to deliver on the high-performance parts your application needs, contact OGS for a quote today. We can ensure the highest quality for even the most complex metal parts used in the medical industry.