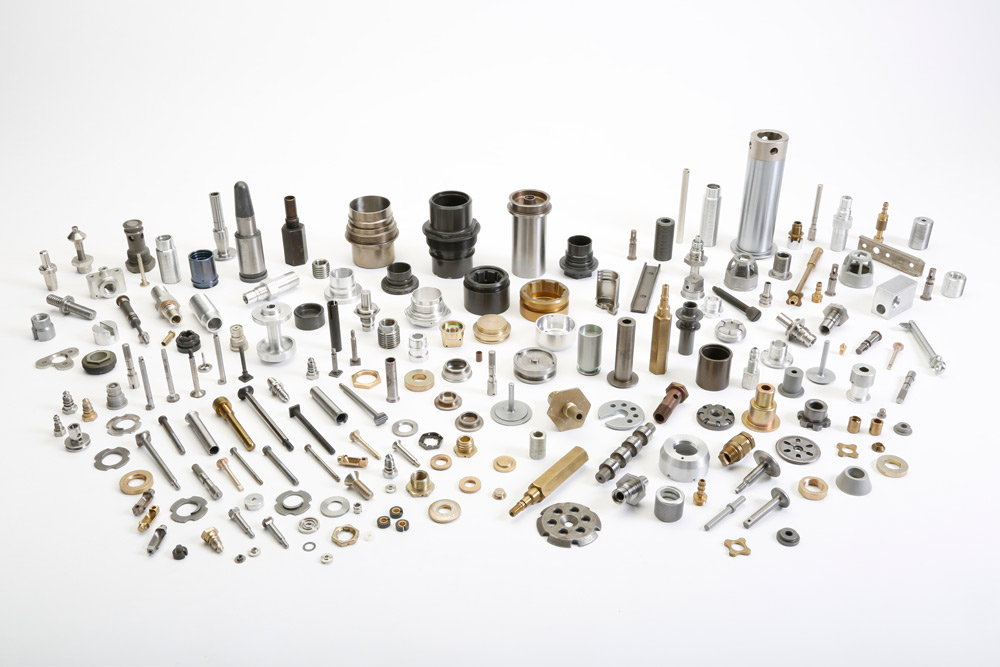 Swiss Screw Machining Highlights
Up to 2 1/2`` Round Bar Diameter
Examples of parts we produce:
Pistons and Cylinder Sleeves
We makes many types of pistons and cylinder sleeves for many different Industries.  These parts may vary in size up to 6 inches.
Washers
Washers can be made in baulk from order quantities up to 20,000 parts per month and can be made from any material specified.
Bleeder Valves and Adapters
Bleeder valves and adapters can be produced to almost any specifications that your company may provide. Most are made from hardened steel and comes in various sizes to meet your needs.
Grip Pins and Tubes
Grip pins are normally made from hardened steel and then assembled with brass centers.  These grip pins are massed produced to meet quantities of more than 10,000 parts per month.
Retainer Pins and Screws
Retainer pins, screws and bolts are made to the highest standards.  Some of the dimensional tolerances are +/- .0005 with finishes that must be greater than 4RA or 50RZ.