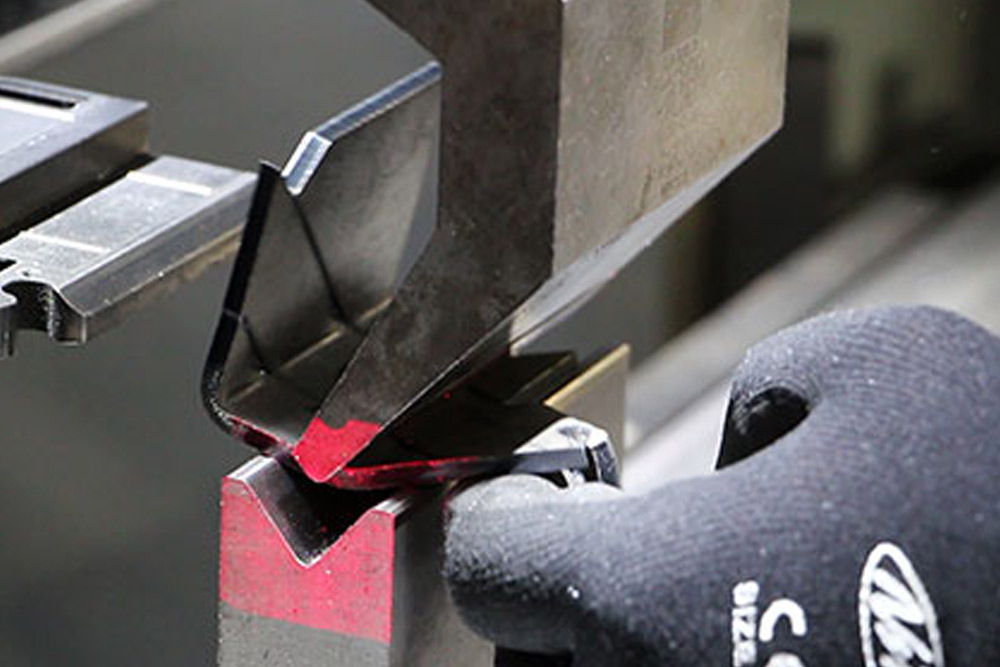 Forming Highlights
Fast & Small Electric 40 ton press brake for smaller formed parts
Hybrid Electric/Hydraulic 140 ton press brake
Up to 120`` wide bed size
OGS utilizes top of the line Trumpf Press Brake Machines
When it comes to power and speed, OGS Industries has both in our press brakes. For speed we feature the Trumpf TruBend 40 ton electric press brake. For power, we bend the big stuff with our 100 ton press brake that features a 118" bed.
Metal forming is the process of shaping metal parts under high mechanical pressure. The metal forming process does not add or remove material, therefore the part maintains its original mass. Metal Forming is typically a secondary process after a metal part has either been lasered, punched, or stamped out.
A Press Brake is a machine that is designed, with the correct tooling, to form and bend your metal parts. Press brakes are rated in tonnage, and are either electrical or hydraulic. Electrical press brakes have less tonnage capacities but are very fast and efficient for forming smaller metal parts. The Hydraulic Press brakes generally have higher rated tonnage and although are slower than electrical press brakes, they have the ability to form and bend bigger pieces of metal. OGS Industries has both types of press brakes.
Watch a video of our Press Brakes in action!