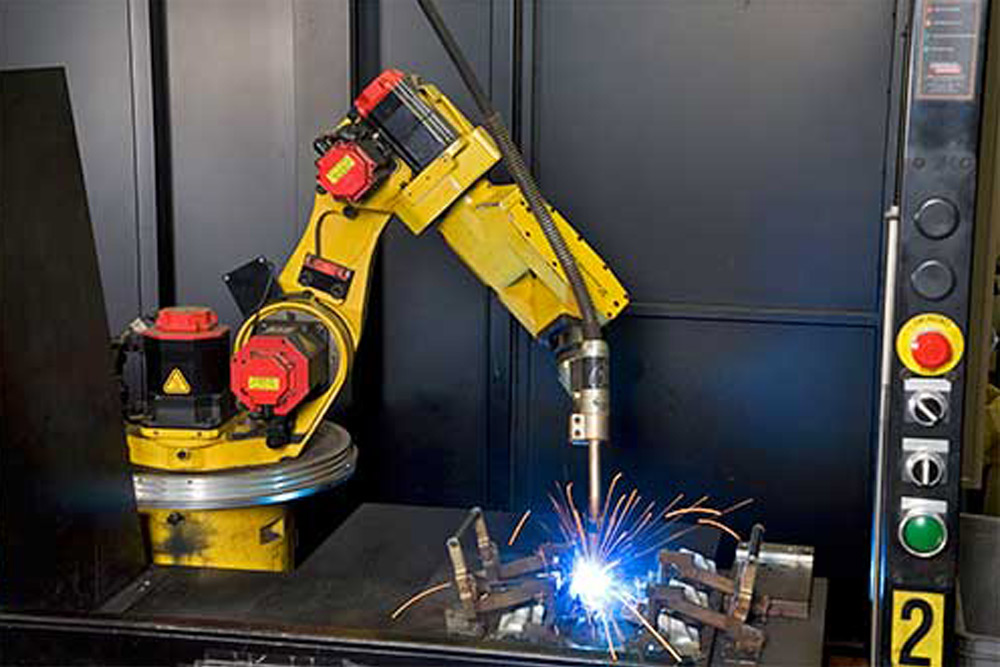 Welding Highlights
Three Lincoln Robotic Welding Cells
MIG Welding for both Carbon Steels and Stainless Steel
At OGS Industries we have three state of the art Lincoln Electric Robotic MIG Welders. These welders (a system 10 and two system 30's) allow us to weld a variety of different metal thicknesses from .025 to .750.
We have the ability to weld carbon steels and specialize in welding all types of stainless steel. We weld products for all types of industries, from 4-wheelers, truck components, lift trucks and aircraft parts to performance exhaust components made from 304 Stainless steel. All of our programmer/ operators have gone through both basic and advance training for programing and welding at the Lincoln Electric training facility to insure both quality, and weld integrity.
Watch a video of our Robotic Welders in action!