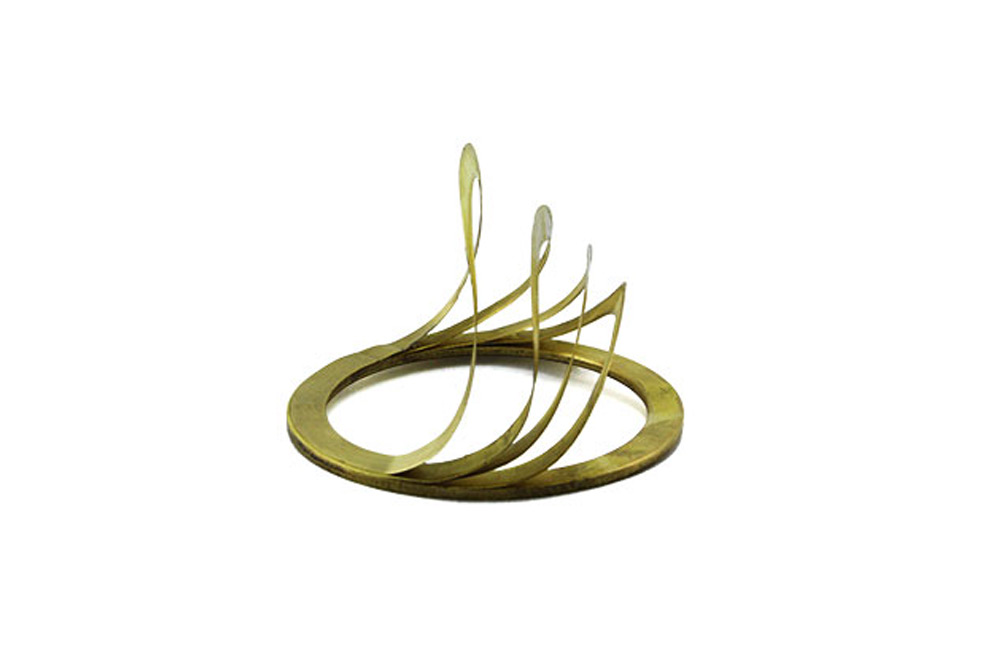 What are Laminated Shims?
The term laminated depicts the layers of material that are bonded together through a process using glue, heat and pressure to provide a product that allows the user to "peel" away layers as thin as .002 and .003 to a desired thickness suitable to your application. This allows the user to convert the shim into the thickness needed for the job, on the job! A simple pocket knife can adjust the shim's thickness to fit the tolerance needed.
OGS Industries for many years has provided high quality shims and stampings from laminated shim stock.
The raw material is commonly provided in sheets measuring 24" wide x 48" long. The alloys provided are known as the "composition". These are then signified by a number:
Aluminum (commonly 1100-H19 but also available in 5052-H39)
Brass
Stainless steel
Carbon steel
The "type" signifies either fully laminated, type I or half solid and half laminated, type II. Finally the "class" depicts the layers of material in either .002, class 1 or .003, class 2. For example by stating Comp 2, type I, class 2 .062 thick tells us you want Brass, fully laminated made of .003 layers to a thickness of .062. This is the military spec AMS-DTL-22499 that determined this coding system.